Big Bay Holiday Park is located at the tip of the Awhitu Peninsula, 40km from Waiuku and only 75 minutes from Auckland International Airport.
Events
Glenbrook Vintage Railway
Open Labour weekend to Queens Birthday weekend.
Activities
The area offers visitors an array of adventure, culture and history. From unique lighthouse structures, to organic produce markets, Awhitu Peninsula offers something for everyone.
Beaches
Big Bay
Hudsons Beach
Grahams Beach
Wattle Bay
Orua Bay
Hamilton's Gap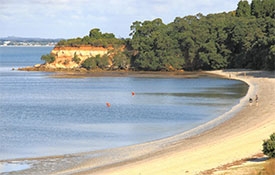 Attractions
Pollock Co-op (Arts and Crafts)
Glenbrook Vintage Railway
Spookers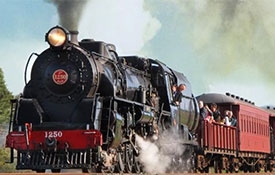 Food and Markets
Big Bay Takeways (Seasonal)
Awhitu Wines
Awhitu Markets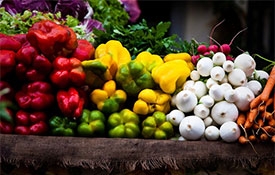 Sightseeing and Activities
Awhitu Golf Course
Grahams Beach Bowling Club
Awhitu Regional Park
Manukau Heads Lighthouse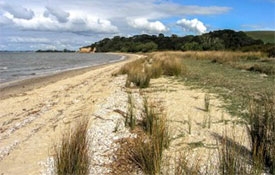 Awhitu Peninsula
Stunning beaches and amazing New Zealand scenery, the Awhitu Peninsula stretches north from Waiuku and offers travellers some amazing views of the rugged, yet stunning New Zealand west coast line. The Awhitu Peninsula is a historic settlement area of New Zealand and acted as a gateway to the rest of the country for both early settlers and Maori. Big Bay Holiday Park is a great place to base your holiday for day trips to many historic attractions on the Awhitu Peninsula.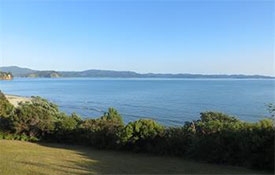 Manukau Heads Lighthouse
The area is the site of New Zealand's worst maritime disaster. In 1863 the HMS Orpheus ran aground killing most of the crew due to the rugged seas and surging swell at the time. The lighthouse is a result of the grounding, being built to stop further maritime tragedy and a replica can now be toured. The lighthouse is open from 9am to 5pm every day via a donation.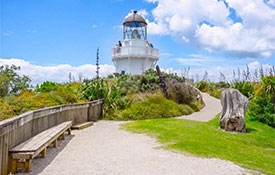 Historic Waiuku
One of New Zealand's heritage townships, Waiuku boasts the historic Kentish Hotel which holds the countries longest standing liquor license. The Kentish was built in 1851 by Edward Constable, positioned along a major trading route between colonial Auckland and the fertile farming lands of the Waikato. In 1926 the hotel nearly burned down though the heroic acts of locals hanging wet sheets over the façade saving the iconic building. These days the Kentish is an iconic pub with a vivid live music set line up ranging genres and age groups. From DJ sets to jazz classics to hard rock, check out the current events happening at the Kentish by following this link.